ASR08: "1" - My Tiger Side
Musical soundspace, space ambient texture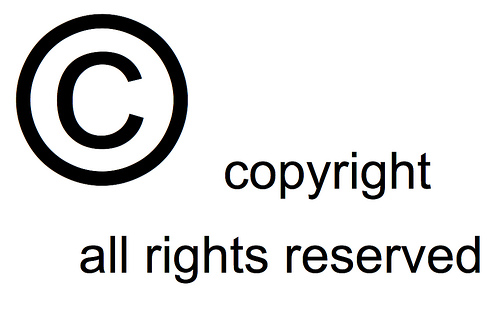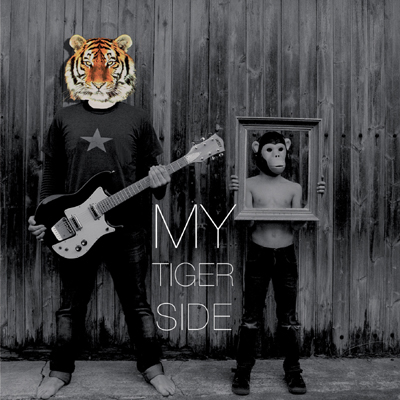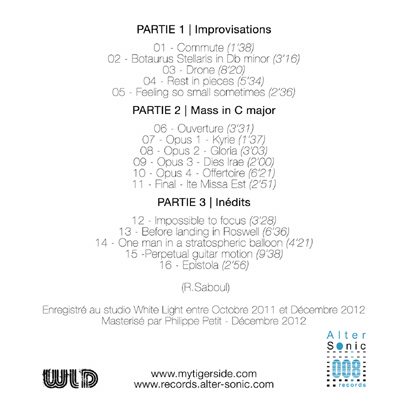 Avec son dernier album « 1 », My Tiger Side partage ses élans créatifs de l'instant, authentiques et justes. Les manifestations qui en résultent, comme des moments de vie, toujours animés d'intentions positives, invitent à une écoute libérée.
With his latest album « 1 », My Side Tiger shares his creative impulses of the moment, authentic and fair. The manifestations that result, as moments of life, always motivated by positive intentions, invite to a released listening.
To listen and download:
To listen and download: Bandcamp
To buy the CD digipack version:
Released in december 2012 in digital version, and on vinyl in june 2013, this album is released this time on 2 december 2013 in CD digipack version. For this limited edition in a white mate packaging and exclusively via Alter Sonic records, the CD contains 5 unreleased tracks.
France: 10 euros shipping included
Europe/Rest of the World: 11 euros shipping included
If any question, please contact us: contactaltersonic (@) gmail (.) com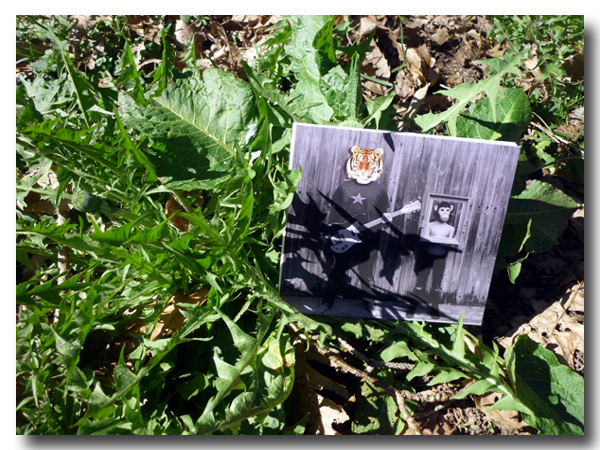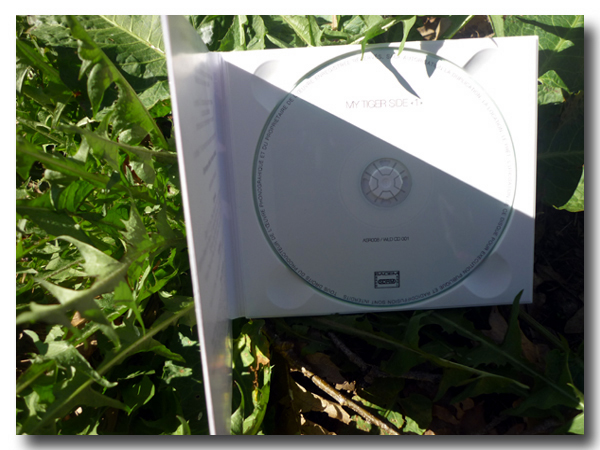 About My Tiger Side:
Click here.
Reviews and other links about the album:

http://adecouvrirabsolument.com/chronique
http://preparedguitar.blogspot.fr