ASR02: "Sons Soriels" - Charles premier
Experimental between sound art and electronic music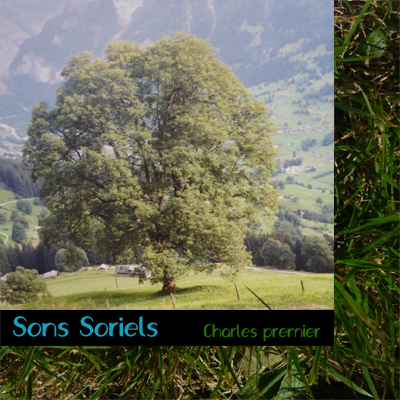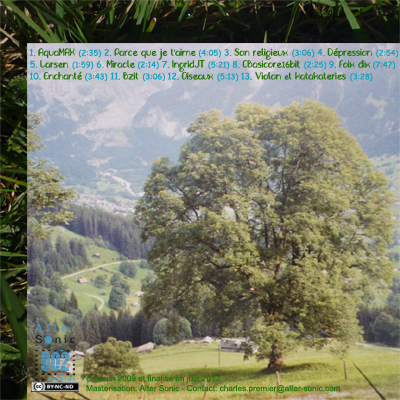 Les entités de "Sons Soriels" ont toutes été crées en 2008/2009, en moyenne*. Courant 2011-2012, elles ont été affinées en rendu et, pour certaines, retouchées au niveau de la composition, sans que leur âme ait été altérée. Avec une sortie "officielle" trois ans après la création, cet album offre aussi la possibilité de revenir sur ce qui, aujourd'hui, fait et anime Charles premier. "Sons Soriels" est composé de 13 titres pour une durée de 48 minutes. Des ambiances sonores s'entremêlent à une forme d'expression de musique électro, d'où un style qu'on peut qualifier d'électro-sonore.
* Pour les puristes, "Cbasicore16bit" a été créé en juillet 2007 et "Son religieux" en juillet 2010.
Entities of "Sons Soriels" were all created in 2008/2009, on average*. Current 2011-2012, they were refined and retouched in places, and for some entities, the composition was adjusted, without altering their soul. With an "official" release three years after the creation, this album offers the opportunity to return on the traces of Charles premier. It lasts 48 minutes for 13 tracks. Soundscapes interweave to a form of expression of electronic music, which explains a style that could be called techno-acoustic.
* For the purists, "Cbasicore16bit" was created in July 2007 and "Son religieux" in July 2010.
To listen and download:
 To listen and for a mp3 free download: Archive.org
To listen and for a better flac audio quality download: Bandcamp
To buy the CD-R version:
sold in a carefully and tastefully hand-made packaging
France: 8 euros shipping included
Europe/Rest of the World: 9 euros shipping included
If any question, please contact us: contactaltersonic (@) gmail (.) com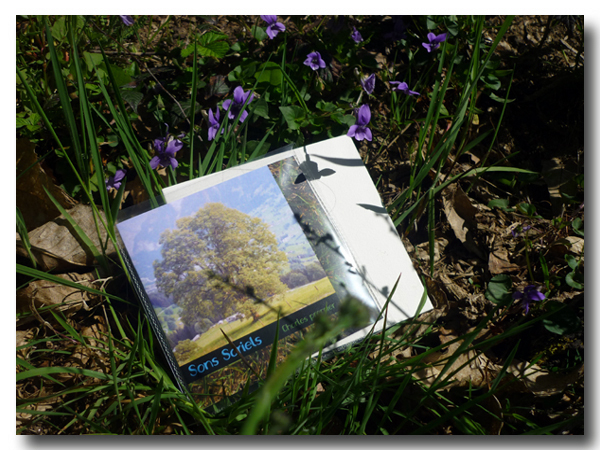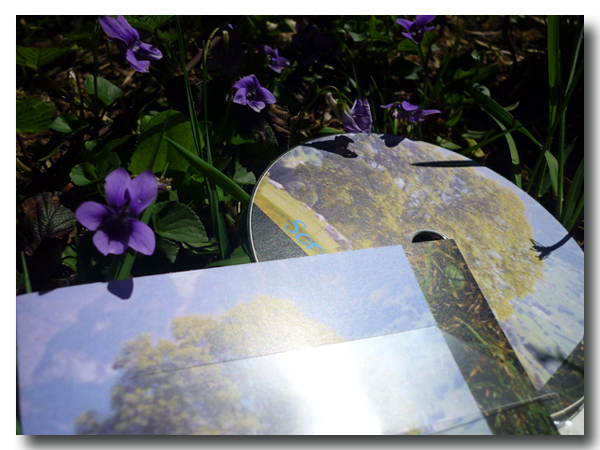 About Charles premier:
Click here.