ASR03: "A farewell to Stick" - Sylvain Bayol
Alternative music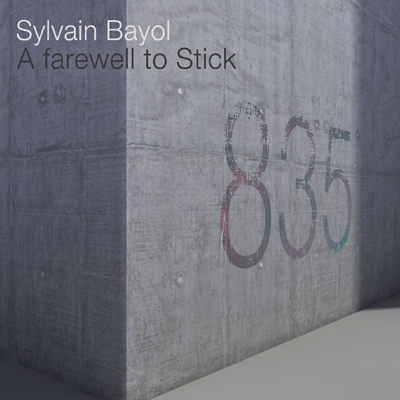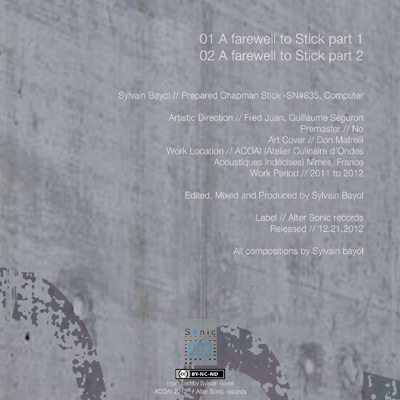 Voguant, cette organique mécanique tente. Immensité? Fragilité? Laissez vous emporter par un voyage tout en contraste.
Sailing, this mechanical organic tries. Immensity? Fragility? Let yourself go with a trip full of contrasts.
To listen and download:
To listen and for a mp3 free download: Archive.org

To listen and for a better flac audio quality download: Bandcamp
About Sylvain Bayol:
Click here.