++++++++++++++++++++++++++++++++++++++++++++++

  A new release soon (december 2015): "Dream Swallower" by Stembreo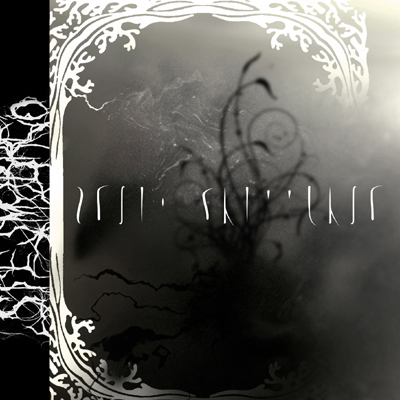 Alter Sonic records est un netlabel indépendant qui accueille les musiciens et artistes sonores avec leurs souhaits, et qui contribue à la distribution digitale et physique de leurs œuvres. Les styles représentés sont variés, jamais arrêtés, entre l'expérimental, l'électro-acoustique, la musique concrète, le noise et l'industriel, le field recording et le drone. Ce n'est pas tant un style qui est recherché mais bien un état d'esprit et une manière d'être. Alter Sonic records accorde une grande importance à la liberté d'expression par la création. Envoyez-nous vos oeuvres en vous manifestant ici.

Alter Sonic records is an independent netlabel that welcomes musicians and sound artists with their wishes, and that contributes to the physical and digital distribution of their works. Styles represented are varied, between experimental, electro-acoustic, musique concrète, noise and industrial, field recording and drone. This is not so much a style that is desired but a state of mind and a way of being. Alter Sonic records attaches great importance to freedom of expression through the creation. Contact us here to send us your works.

Alter Sonic records s'engage à écouter les propositions dans les meilleurs délais, garantissant une réponse au maximum dans le mois qui suit la réception ou le téléchargement, et se réserve la possibilité de retenir ou non une proposition. Qu'elle que soit l'issue, Alter Sonic records considérera dignement votre démarche, avec le sens de l'échange et du partage.
Propositions will be listened as soon as possible, and a response will be given during the month after the reception or the download. Alter Sonic records reserves the possibilty to accept or not a proposition. Whatever the outcome, Alter Sonic records will consider your approach with respect, and with the exchange and sharing sense.
A ce jour, Alter Sonic records peut sortir correctement 6 albums par an.

To this day, Alter Sonic records can properly release 6 albums per year.

Pour toute création retenue, Alter Sonic records diffuse via ce site, archive.org et Bandcamp, fait bénéficier de son réseau pour communiquer autour de la sortie, et communiquera grâce à sa page Facebook. Une sortie physique peut également être envisagée.
For all chosen work, Alter Sonic records distrubutes by this website, archive.org et Bandcamp, and communicates about the release thanks to a Facebook page and informs its contacts network. A physical release can be considered, a distribution too.

L'ensemble des oeuvres soutenues et diffusées par Alter Sonic records est de préférence sous licence Creative Commons. Toute autre forme de droit d'auteur peut être discutée.
All works that will release by Alter Sonic records are preferably under Creative Commons lisense. Other copyright can be discussed.

Releases in one click:
★★★ In december 2015:
Release of the lastest album ASR11: "Dream Swallower" - Stembreo

★★ ASR10: "Sans album" - Charles premier (Experimental)
★ ASR09: "Ships in the sand" - Ayato & Kecap Tuyul (Experimental avant-garde)
★ ASR08: "1" - My Tiger Side (Musical soundspace, space ambient texture)
★ ASR07: "Tous ces petits riens" - Charles premier et Zreen Toyz (Electroacoustic, experimental, field recording, sound collage)
★ ASR06: "Zoom par la bille" - L'Anorkhestra (Improvisation, experimental)
★ ASR05: "Physionomie fragmentée" - Wehwalt Trio (Experimental, musique concrète)
★ ASR04: "Onde Silex" - Half Evidence (Electro-acoustic improvisation)
★ ASR03: "A farewell to Stick" - Sylvain Bayol (Alternative music)
★ ASR02: "Sons Soriels" - Charles premier (Experimental between sound art and electronic music)
★ ASR01: "Et pendant ce temps-là, quelque part," - Charles premier (Experimental sound trip)